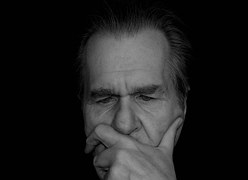 Society traditionally has said you should retire at 65 (or some other age.) But how dare society tell you that! Only you know what is best for you.
Many of the most successful people in the world never retire
Some of the financial titans you read about every day seem to never really retire. You see them running companies and dispensing advice well into their 80s and even their 90s. Many of them are mentally sharp and sought after by the media for their thoughts.
You see the same in politics and academia. Jimmy Carter really hit his stride after his presidency was over. Many college professors continue their research well after the traditional retirement age.
What will you do?
Let's not even think about retiring until we know what we're going to do with ourselves! You don't have to plan every minute but basic questions like where will I live and how will I spend my days need to be answered.
How is your health?
You can look at this question from a couple different angles. If your health is good you may want to retire to take advantage of that fact while you can. If your health isn't so good you may want to retire to enjoy yourself before it gets worse. Or you may decide to keep working to keep health insurance in force until any health problems are resolved. Only you know the answer for your personal situation.
How about partial retirement?
For those that can't stomach the idea of retirement a "partial retirement" may be the answer. This seems to be getting more popular. And it's not always for financial reasons. A partial retirement may allow you to try new things while still keeping the social connections of your old job. And the income from working may fund some new ideas.
A variation on partial retirement might be "mini retirements." I first read about mini retirements in "The Four Hour Workweek" by Timothy Ferris. While the author promotes mini retirements for any age I think they work well for those that are on the fence regarding retirement. The basic idea to take an extended mini retirement with the full intention of going back to work. This allows you to try some new things without fully committing to permanent retirement and all that it means.
What if money wasn't a consideration?
It may help to temporarily forget about money when deciding about retirement. Obviously money is always a consideration, but first think about whether the idea makes sense. Money has a way of clouding the decision making process. So first decide if retirement for you works as a concept, and then work at fitting your budget to your retirement plans. There are lots of ways to do that and other articles in this blog talk about it.
Volunteer Work
While we're on the subject of money, what if you really don't need to continue working for financial reasons? Volunteering may be the answer to put your life skills to work, keep you busy and mentally sharp, and provide great social interaction. The right volunteer work might just be the best job you ever had that you don't get paid for!
Some people end up loving retirement that never thought they would
We have all heard these stories and I really do believe them. Many of us will do anything to prevent change. Retirement is definitely one of those big life changes. Once over the hump of indecision you may just find retirement really is for you!
Will life be more exciting and fulfilling with or without retirement?
I guess that is the central question. Maybe it's time to get out that pad and pencil and start listing those pros and cons. And don't forget to include your spouse in your deliberations!
Until next time…