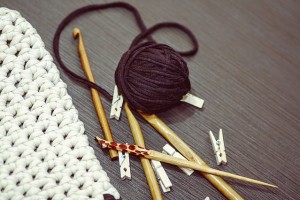 Much has been written about "follow your passion," and hobbies are certainly a passion for many of us.  There are arguments about whether "following your passion" can lead to a full time career but we won't get into that here!  We just want to take a look at some hobbies that can make you a little side income, all the while having fun enjoying your hobby while you're at it!
Coin Collecting
Coin Collecting is a fascinating hobby that has the potential to make you money both from the investment side and through sales.  Here are some ideas to get you started:
Before you pay a dime for a coin invest your time on education. Learn what makes a coin worth what, and all about condition, which makes a huge difference in the value of coins.
Study EBay auctions and prices.
Look for alternative ways to acquire your coins, from searching your spare change to placing a local classified ad and buying small collections from people no longer interested in the hobby.
Stamp Collecting
Most of what can be said about coin collecting can be said about stamp collecting.
Woodworking
This hobby has many possibilities for making money.  People value quality one of a kind items.  Like many hobbies that make money if you try to measure success by an hourly return you might fall short but if you love what you are doing it can all make sense.  As you gain experience you will learn what sells and you can improve that hourly rate.
Investing Research
This one is tricky because the stock market is tricky.  My point here is that some time spent on research improves your odds.  The investing world and learning about all the different options and the companies behind the ticker symbols can be fascinating.  Just look at all the internet sites, magazines, and books related to investing.  Not all the people using this information are millionaires, many just enjoy the learning experience.
Fixing up old cars
Lots of people like fixing up old cars.  For many it's a labor of love.  This can take many forms from just taking an older non running used car and making it drive-able to full restorations of classics.  In either case there may be money to be made.
Making Art
Artists get a thrill out of creativity.  Many consider making money from their art to be the furthest thing from their minds.  However, those that can channel some of their creativity into the marketing side of art stand to make some bucks.  Today the internet is an artist's best friend.  The key seems to be developing a following and marketing to your list.
Some Crafts
I say "some" crafts because finding crafts that sell can be dicey.  The key is testing what sells before you spend a lot on materials.  Some crafts work only for hobby purposes.
Quilting
Those that love quilting can't make enough of them.  Eventually you run out of places to put them in your own home and even where to give them as gifts.  So why not sell some?  This is common practice in the Amish areas of Pennsylvania near where I live.  This is another one of those cases where if you tried to justify on an hourly wage basis you would probably fail.  But if your love is making quilts this becomes a secondary consideration.
Yard Sales
This one can take many forms.  Many people simply love going to yard sales and looking for bargains.  The key here is knowing enough to buy items that can be sold at a profit and not accumulating "junk!"
Antiques
Again the secret hear is knowing what to buy that can be resold as a profit.  Another possibility is re-purposing an antique item into another use that makes it more valuable.
Probably almost any hobby can be made into a money making side venture.  Just use your imagination!